---
Hi,
My name is Kenshi MUTO. "武藤 健志" in Japanese.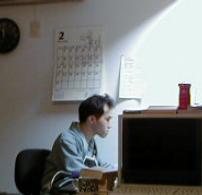 If you'd like to contact me, please send a mail to <kmuto at debian.org> or <kmuto at kmuto.jp>.
My public GnuPG key for signing is here.
pub   4096R/C452E0FC 2009-05-10
      Key fingerprint = 9CCC 5C22 C109 55B5 8F55  A51B 1D21 C83D C452 E0FC
uid                  Kenshi Muto <kmuto at debian.org>
uid                  Kenshi Muto <kmuto at topstudio.co.jp>
uid                  Kenshi Muto <kmuto at kmuto.jp>
uid                  Kenshi Muto <kmuto at debian.or.jp>

Please see my announcement of the key-transition.
My previous public GnuPG key is here. This key will continue to valid for some time.
pub  1024D/72D03CB1 1999-09-21 Kenshi Muto <kmuto at debian.org>
     Key fingerprint = 360B B879 6957 5D6F EED3  D986 40A5 BEED 72D0 3CB1
uid                            Kenshi Muto <kmuto at topstudio.co.jp>
uid                            Kenshi Muto <kmuto at debian.or.jp>
uid                            Kenshi Muto <kmuto at linux.or.jp>
uid                            Kenshi Muto <kmuto at kmuto.jp>
uid                            Kenshi Muto <kmuto at opensource.jp>
sub  2048g/4BABE8A6 1999-09-21

Where do you want to go today?
Contents:
Articles
ハッカー養成塾 (『オープンソースマガジン』2006年1月号掲載記事)
---
Business
Top Studio Corporation
Position:
Operating Officer
R&D Director
Editor
Automatic DTP operator
Technical writer/reviewer
Server administrator
Linux/network system consultant
Main fields:
Linux, Debian
Opensource
Java
LaTeX
Automatic Desktop Publishing System
Web technology
If you're interested in our company and our jobs, please don't hesitate contact us.
Here is our business result.
---
Personal
Re:VIEW
Re:VIEW is flexible document format/conversion system

Lead developer since 2009.
Built semi-automatic professional DTP system with Re:VIEW.
Debian Project
Package maintainer
cupsys (retired), docdiff, im-switch (retired), language-env (retired), and mlterm (maintaier).
Sometimes I make useful packages just for myself. Check my blog.
Team
debian-installer team: Japanese translation/committer, internationalization for CJK, testing, quality assurance.
Debian WWW team: Japanese translation committer. See status.
Debian-i18n team: Japanese translation. See status.
Debian JP Project
2006-2008: Project secretary
2003: Project leader
2001-2002: Project sub leader
1999-2000: Project auditor
Team
Debian JP admin team
Debian JP documentation team
Debian JP Web team
Japan Linux Association
Japan Linux Association (JLA)
Japanese Linux Webmasters
Opensource Group Japan
Independent technical writer
I've written or audited many books and articles about Linux, Opensource, Java, network systems, and life hackings. See publishing page (in Japanese).
Chef
Making a meal is the main part in my life. I enjoy it.
Japanese dishes
Italian dishes
Chinese dishes
Indian dishes
French dishes
Korean dishes
Thai dishes
Russian dishes
Vietnam dishes
Indonesian dishes
Mexican dishes
Finnish dishes
Persian dishes
Turkish dishes
Portuguese dishes
and? :)
---
Personal history
Born in Chiba, Japan. Chiba is near Tokyo. My parents named me KENSHI. KEN (健) means 'health'. SHI (志) means 'ambition'.
My first contact with computer was when I was at 7 age. I saw a game computer at a toy-shop. Some monthes later, I met a kind of personal computer at my friend's room.
When I became 8 age, my father gave me 'PASOPIA-7' (made by Toshiba. It had 8-bit Z-80 CPU, 256KB memories, 8-channel PSG, and analog tape reader/recorder). I played and played it everyday like a monkey. I had learned BASIC language and a little of Z-80 assemble language.
When I became 13 age, my father gave me a gift again. That was 'X68000' (made by Sharp. It had 16-bit MC68000 10MHz, 1MB memories, and dual 2HD-FD). I had learned C language, GUI operation, computer graphics, and so on. I made personal CG movies using DoGA system.
I was matriculated in Chiba University, then graduated from Tutiya Lab, Department of Cognitive and Information Science, Faculty of Letters. My major was handling the electric texts with SGML (Standard Generalized Markup Language). I had learned Internet literacy and system/network administration techniques of SunOS, Solaris, NextStep, Linux, MS-DOS, Windows 3.1/95, MacOS, and PC-9801 at the lab.
I bought first IBM-compatible PC (It had Pentium, 90MHz, 16MB memories) during I was undergraduate. I had learned Windows 95 and Visual Basic. I installed and had used Slackware Linux for a long time also.
After graduation, I had worked at Three-A Systems as a programmer was developing document processing applications. I had worked as an network administrator also.
One day, I saw Yoichi Yanagihara's article about Debian of "UNIX USER" magazine. I installed Debian 'rex' and became a fan of Debian immediately.
3 years later since I entered Three-A Systems, I decided to change a job by my personal reason. My next (and current) workplace is Top Studio Corporation, a company was founded by spin-out members from Three-A Systems.
In 1999, I officially attended Debian JP Project and Debian Project.
---
Last modified : 2017/07/12 00:29:53 JST